Hampton High School

In Memory
Jeanne Lotz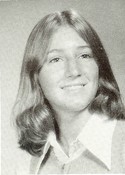 From the NY Times, June 21, 1981:
Jenny Lotz, a 23-year-old American diver, died yesterday, five days after suffering brain damage and spinal cord injuries in a diving accident.
Miss Lotz, of Pittsburgh, was injured when she hit the diving board and struck the side of the pool while attempting a backward flip dive in a suburb of Taipei. A hospital spokesman said theworld-ranked diver had been in a coma since the accident.
Miss lotz was a member of the Acapulco Cliff Diving Team, which is in Taiwan on exhibition tour.